Slingshot photo Gallery
Slingshots from Anton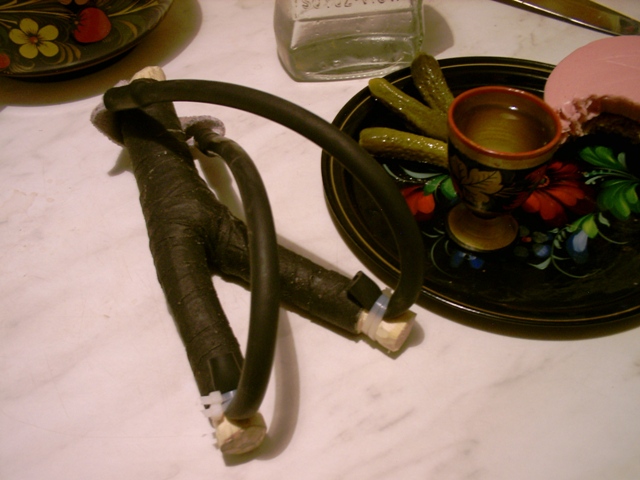 This picture shows a classic slingshot that uses the powerful Trumark RR-2 bands and has black tape for better grip, along with warm greetings from Russia. Nastrovje, Anton!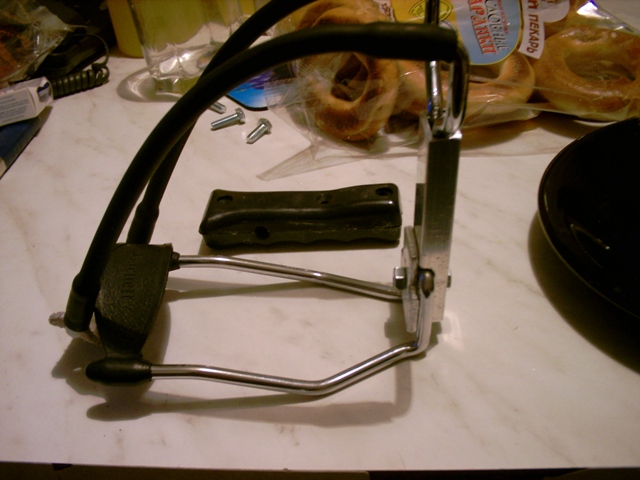 A heavily modified Barnett Strikenine: The original handle was replaced by a heavy metal piece that better fits to the hand of the owner. Rubber is the new RR-2 from Trumark.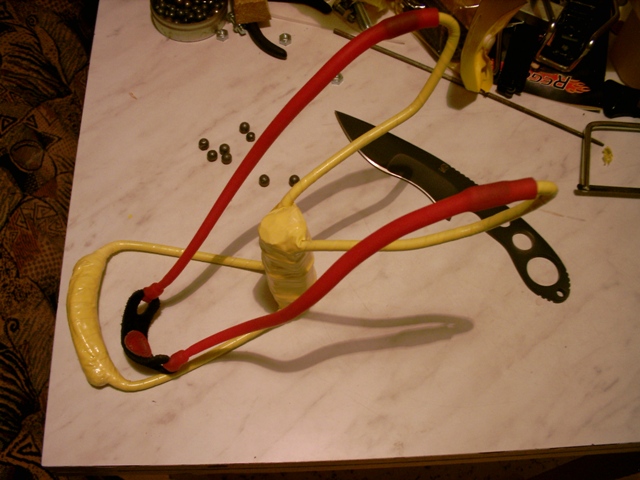 This selfmade slinghot is bent" Ws-1 style" - one length of steel rod forms wristbrace and fork, greatly simplifying the construction. The bands are Marksman tapered bands.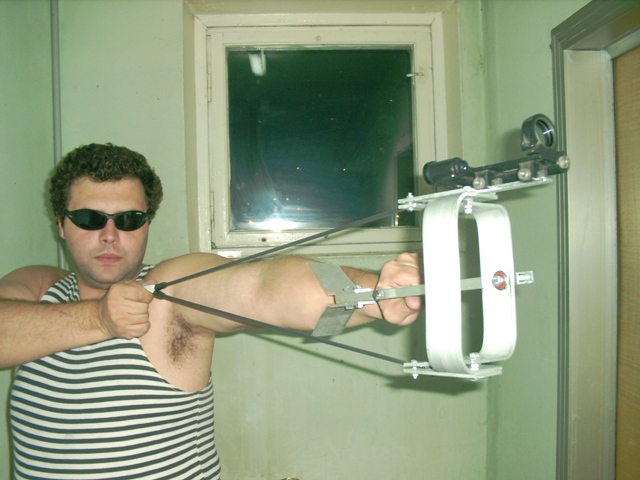 Now to something bigger :-) This is a very large selfmade slingshot, with fork extensions, rotating fork and a Cobra collimator sight on top! The RR-2 bands are held in place with the "clamp on" method. The whole body is made of aluminium.
Thanks for the photos, Anton!