Slingshot photo Gallery
Pictures from Eike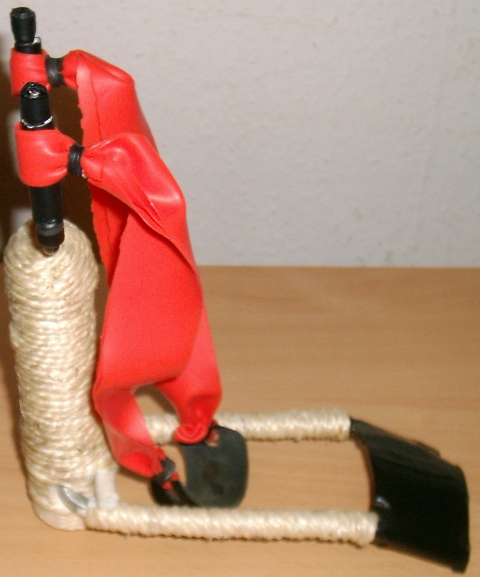 This is a selfmade wrist-locking slingshot. It used triple flat bands made of Therabands, attached via "kink and tie" on two rotating plastic tubes. Such a flat band design can achieve very high velocities. The handle is wrapped with cord for better grip and look. Eike shoots it regularly in his Italian holiday house.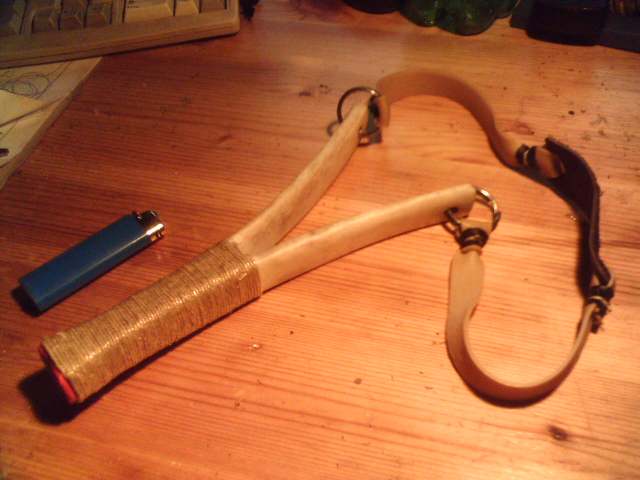 Eike made a very nice and unusual slingshot out of bones. Check the "Making a slingshot" section to see how it was done, and receive more information about it.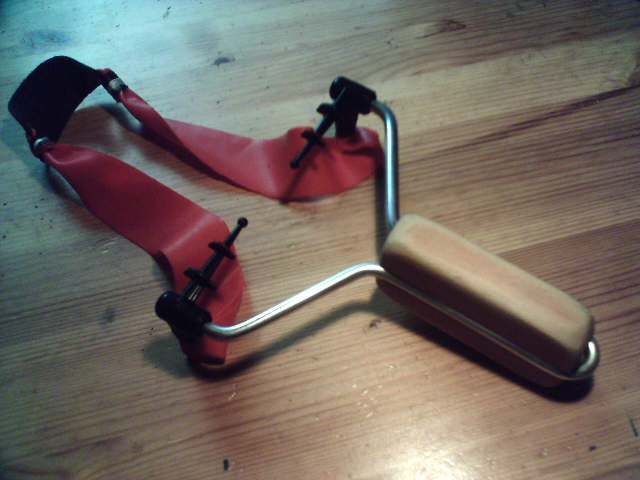 This is a heavily modified Trumark S9Fo. The excellent rotating prong system was kept, but the sliding handle part has been replaced by a bigger wooden block and triple flat bands made of Theraband are used instead of the tubular rubber.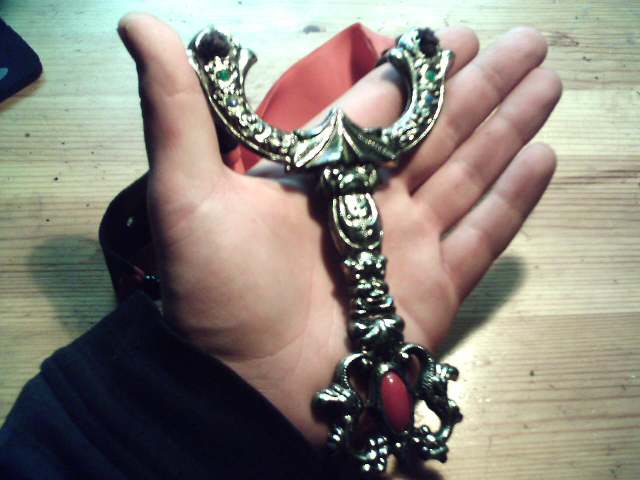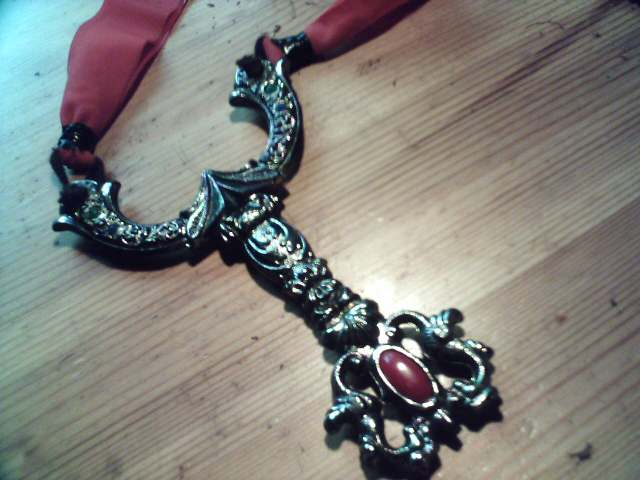 Another very unusual model...this "slingshot" was the handle of a mirror or ornamental sword. The triple latex flat bands are attached by a shoelace. This is definitely a one of its kind model, and a great example how a lot of things can be used as a slingshot.

Thanks for the pictures, Eike!