Slingshot photo Gallery
Pictures from Geckko
Thuja boardcuts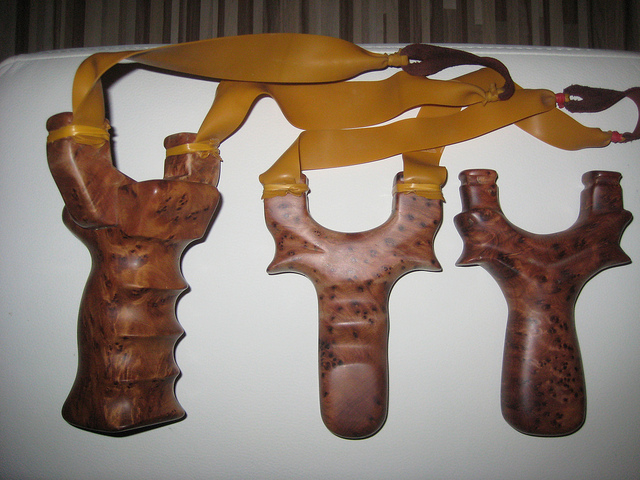 These great-looking slingshots are carved from Thuja wood. They are equipped with flatbands made from Theraband Gold, and use the over-the-top attachment method. Let's have a detailed look at them: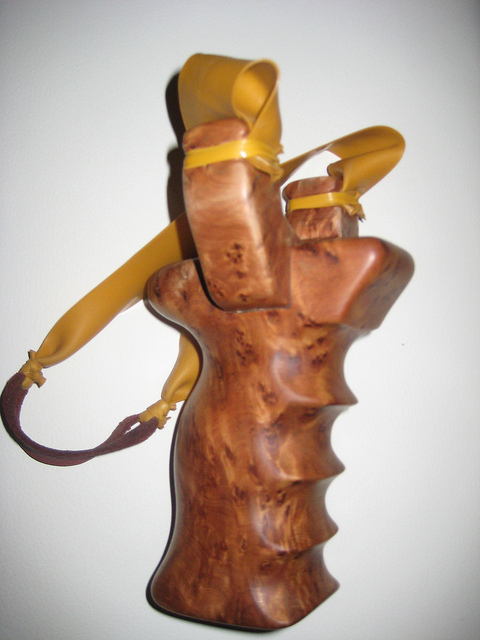 This slingshot consists of a large, contoured handle that is made to be held in the pistol grip. The fork sits in a slot on top of the handle.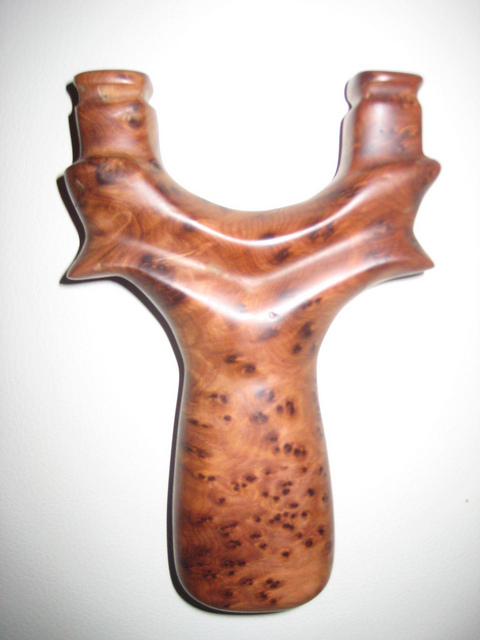 A slingshot with finger grooves, a bit like the famous Boler slingshot. Very nice design!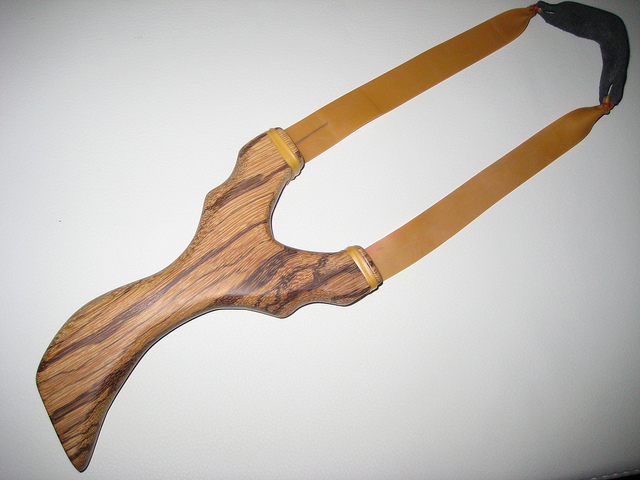 This catapult is made of Serpentwood. A classic board-cut design with curved handle.
Thanks, Geckko!