Slingshot photo Gallery
Pictures from Jack Koehler
Jack Koehler is the author of the great book "Slingshot Shooting", and these designs show clearly that he is a very competent slingshot designer. All models have a very long wristbrace to take advance of the leverage. The flat latex bands are attached with simple, yet very comfortable method: Two screws squeeze the rubber between the cushioned metal parts. This way, it is easy to change length and bands in short time.
These slinghsot are equipped with sights Note how they are set up to find the same cant angle each time. The flat bands are all of single latex flat type. The forks are always made of flat steel, a very good, yet rarely used material.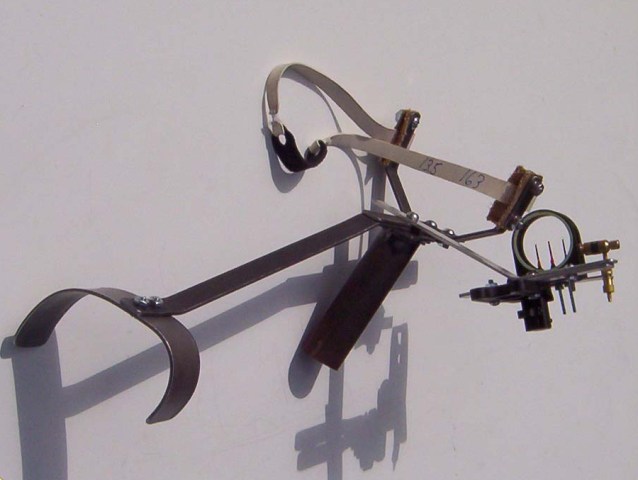 This all-steel tournament model has about the most complicated sight I've ever seen on a slingshot - its a bow sight, adjustable in windage and elevation, with fibre optic dots that are easy to see.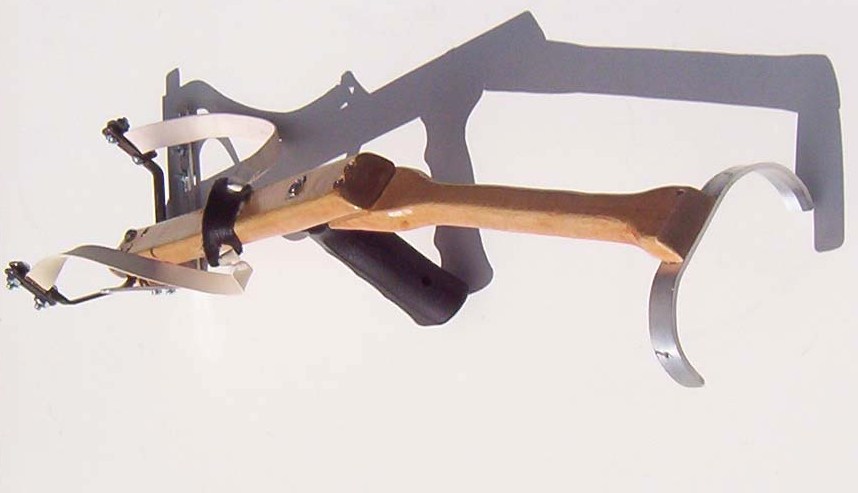 A wood / steel model with a large fork extension. Such slingshots can develop a very high speed and power.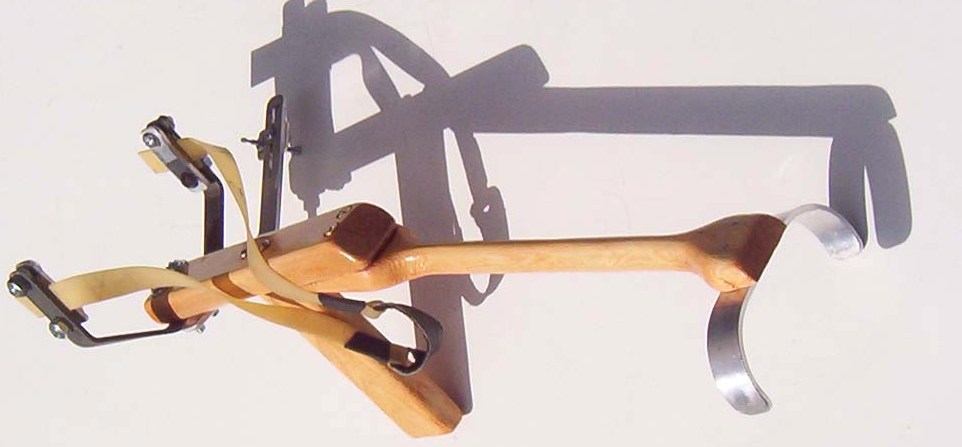 Another nice slingshot with fork extension and a sleek wristbrace. Note the adjustable sight.
Thanks, Jack, for these pictures!