Slingshot photo Gallery
Pictures from Mikhy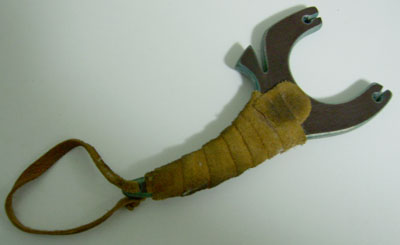 This beautiful and rather unusual slingshot was inspired by the handle of an oriental dagger. The fork is supported by thumb and index finger, the handle follows the natural line of the hand. Note the elegant rubber attachment: A ball bearing inside the folded flat bands holds them in place, enabling fast and easy band replacements.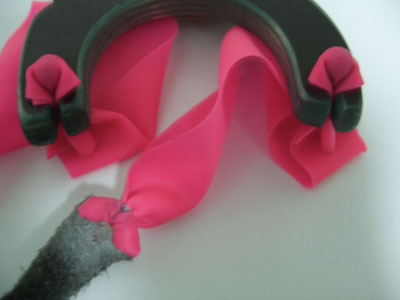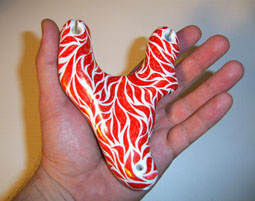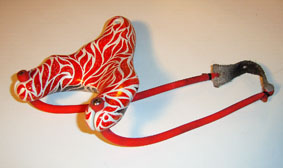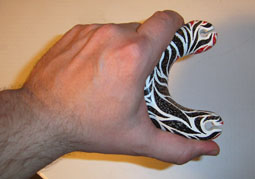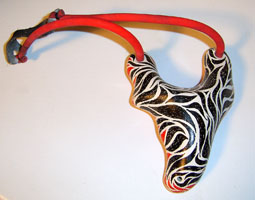 Some slingshots are more than a slingshots...this one would look good in a museum of modern art! You'll never guess what it is made of: It is made of six layers of paper superimposed on a plasticine matrix, the plasticine was later replaced with strong two-componenet cement, then painted and sprayed with laquer. Thanks, Mikhy!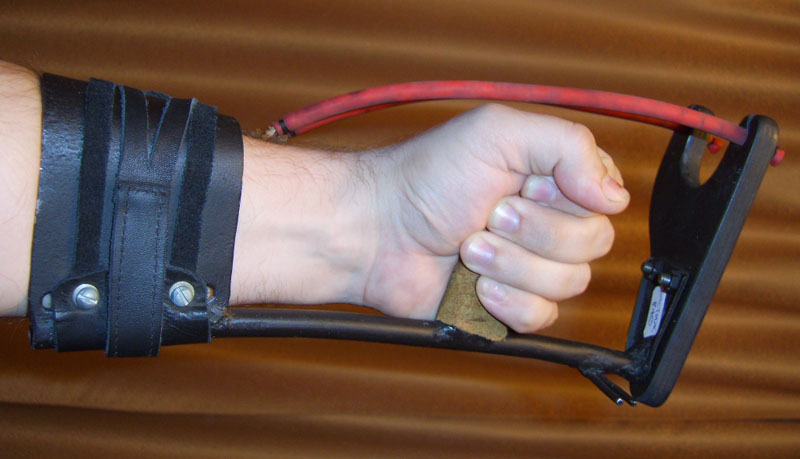 This unique design puts the backbone of the slingshot under the shooter's wrist, thus giving it a very low silhouette and a distinctive look. The brace is fastened to the arm with leather straps. A very beautiful and interesting slinghshot.