Slingshot photo Gallery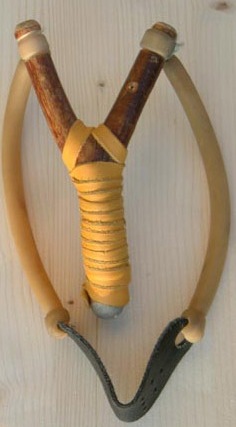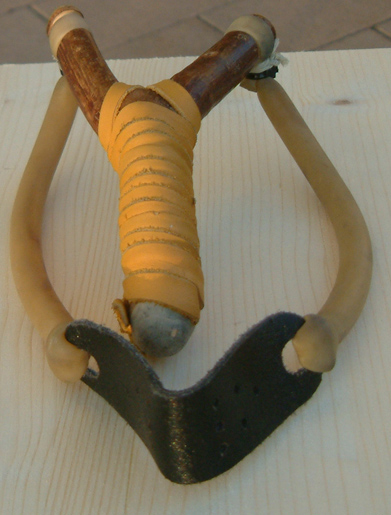 This is a very powerful slingshot, made by Spidex. It uses rubber tubes with an outer diameter of 11mm and an inner diameter of 5 mm. The handle is wrapped with leather bands which give a good grip.
Notice how the rubber tubes are attached to the fork: With strings ("the kink&tie" - method) and cable straps which are very good for this task. Thanks, Spidex!